The Society was established in 1997, its aims are the followings:
Coordination and help of the basic and applied research of Hungarian ecologists;

Creating and organizing meetings and conferences for the Hungarian ecologist to demonstrate their research, professional knowledge transfer and discussions;

Establishment and maintenance of professional national and international collaborations;

As an NGO, protect the professional interests of Hungarian ecologists;

Ecological knowledge transfer to the whole Hungarian Society including education on different levels.
Headquarter: H-6726 Szeged, Közép fasor 52., Hungary
Tax number: 18461644-1-06
International bank account (IBAN): HU54117350052048100300000000
One of the most important activities of the Association is the dissemination of knowledge and a wide range of Hungarian ecological researches. In this connection, we would like to honor the impact of the members of the Hungary ecologists . The terms of the prizes were based on several awards, the first one being a "For the Hungarian Ecology".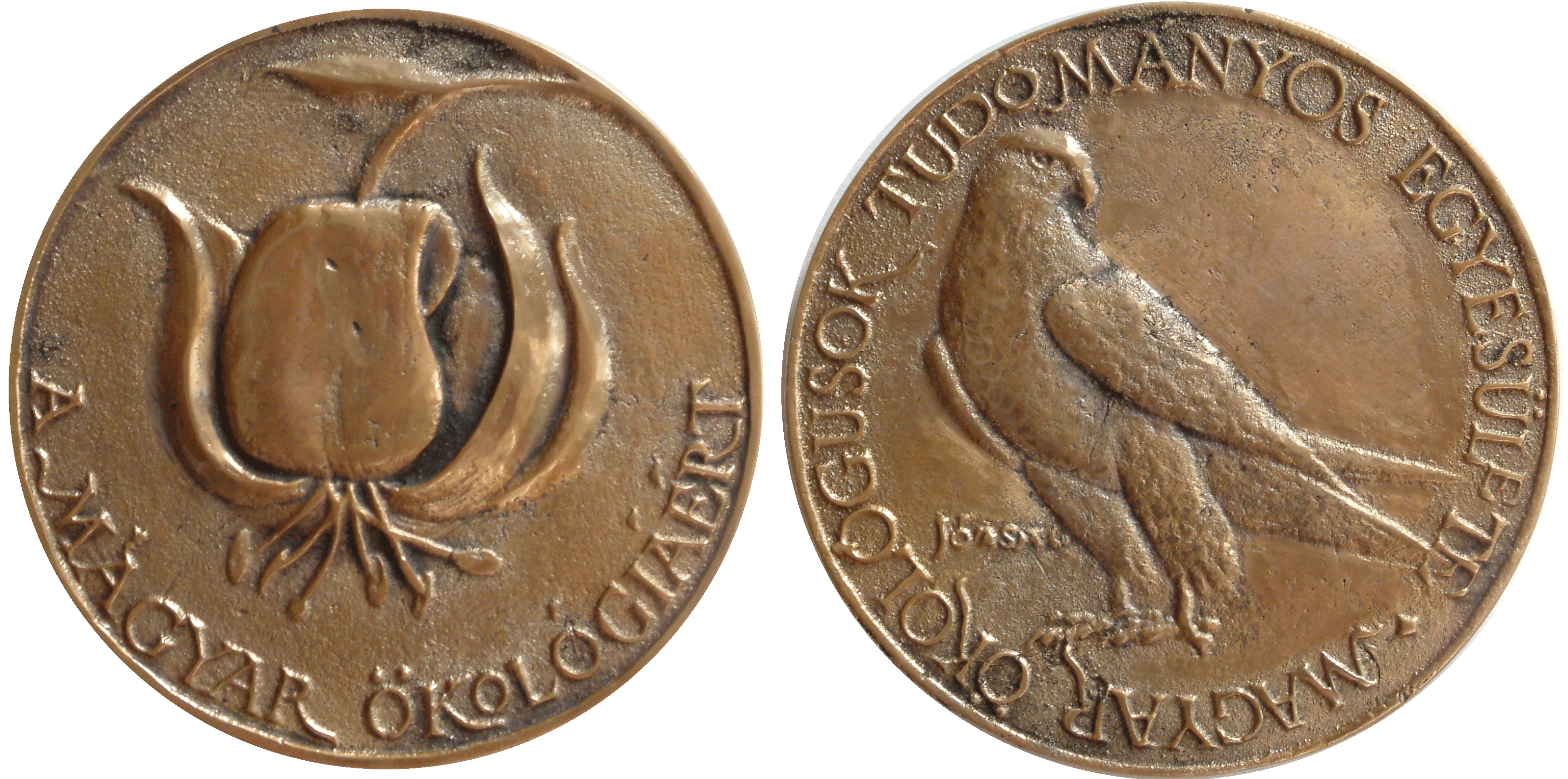 The plaque is awarded at the Hungarian Ecological Congress, and the awardees are plenary speakers of the congress.
Awarded so far:
2000    Gábor Fekete, László Papp
2002   Tibor Jermy
2004    Endre Sárkány-Kiss
2005    László Gallé
2006    György Dévai
2009    Gábor Vida
2012    Zoltán Varga
2015    Gábor Lövei
2018    János Podani
Two new awards were founded in 2006 to reward the most prominent young ecologist, and individuals and organizations who work forpopularize and distribute ecology.
Winners of the Youth award:
2006      Ferenc Jordán
2009      Veronika Bókony
2012      Péter Török
2015      Orsolya Valkó
2018      Anikó Kovács-Hostyánszki
Winners of the Award for Promoting Ecology :
2006      Péter Újhelyi
2009      Bocs Alapítvány
2015      National Geographic Hungary